Hallmark in the News
Hallmark Healthcare of Carlinville Honored Dani Trent During National Activity Professionals Week for Success in Engaging Residents
Activities Directors are a Key to Resident Happiness at Skilled Nursing Facilities
Feb 3, 2023
Hallmark Healthcare of Carlinville, the 45-bed subacute and skilled nursing facility, honored its activity director, Dani Trent, for her work in creating a stimulating and engaging resident environment.
The recognition came during National Activity Professionals Week, Jan. 23-27, 2023. Activity Professionals Week - established by the National Association of Activity Professionals (NAAP) - is a national week-long celebration that honors the efforts of activity directors at healthcare facilities. These professionals enhance residents' daily lives by providing opportunities to engage in recreational, intellectual, and creative activities.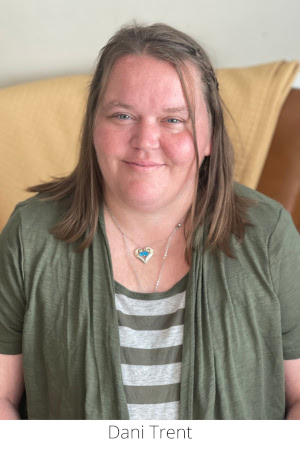 Addressing the needs of the community's senior population is what motivates Trent every day. "I most enjoy getting to know the residents and finding out what excites them so I can plan my activity schedule around the people we have in our building," she said.
At Hallmark Healthcare, Trent said three of the most popular resident activities include:
Bingo
Baking cookies or creating a snack
Musical entertainment and parties
Trent has been the activity director at Hallmark Healthcare for many years now. "I chose a career in skilled nursing because I have a passion for the elderly," she said.
Focusing on Quality of Life
Professionals like Trent are key players in a facility's care team, creating innovative programming that positively impacts the lives of residents, and identifying new ways to collaborate and support the community. Every day, she strives to support the mission, vision, and commitment to providing quality care and innovative services for which Hallmark Healthcare is known.
Research from the National Library of Medicine reports that social engagement promotes physical and mental health in older adults. Keeping her residents inspired, involved, and connected is how Trent defines her mission.
"I am passionate about my job because it's inspiring watching the seniors work together and create a new family here at Hallmark Healthcare," Trent noted. "We are a small, tight-knit community, so the comradery really inspires me. I love getting to know each person individually and bringing things to the table that I know they will connect with. Making sure everyone feels they are being included is my goal!"
To become an activities director, it takes patience and compassion. Professionals working with an aging population meet certain professional standards to become adept and finally certified. They are masters of multi-tasking - providing opportunities for residents to engage in stimulating activities that improve their quality of life while creating a sense of community.